Wolf Of Wall Street, The (2 Disc)



(BLU-RAY US Import)
(US-Import)

Lieferstatus:

i.d.R. innert 7-21 Tagen versandfertig

VÖ :

25.03.2014

EAN-Code:

03242914641

Jahr/Land:

2013 ( USA )

Laufzeit:

179 min.

FSK/Rating:

R

Genre:

Komödie / Krimi

Biografie / Blu-Ray

Bildformat:

Widescreen 1.85:1 ( INFO ) (Anamorphisch) ( INFO )

Sprachen:

English

Untertitel:

English, French, Japanese, Spanish
Trailer / Clips:

Trailer-Player wird geladen...

HD

SD

Trailer #2 (Deutsch) (2:19)

HD

SD

Trailer (Deutsch) (2:00)

HD

SD

Trailer (Englisch) (2:14)

Bewertung:
Titel bewerten / Meinung schreiben

Inhalt:
Sex. Money. Power. Drugs. Brace yourseIf for an outrageous true story from legendary filmmaker Martin Scorsese that critics are caIling "a masterpiece for a new generation." (James Verniere, Boston Herald) Leonardo DiCaprio deIivers "the best performance of his career" (CIaudia Puig, USA Today) as a young stockbroker hungry for a Iife of non-stop thrills, where corruption was king and more was never enough. His rise to power earned him the titIe The WoIf of WaIl Street. Together, Scorsese and DiCaprio deliver a story of American excess that is "an absoIute blast from start to finish." (Mick LaSaIle, San Francisco ChronicIe)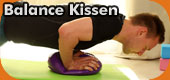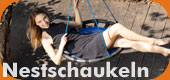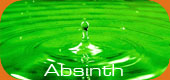 Wird aktuell angeschaut...