Shadow People
(The Door)


(BLU-RAY US Import)
(US-Import)

Lieferstatus:

i.d.R. innert 7-21 Tagen versandfertig

VÖ :

19.03.2013

EAN-Code:

01313259866

Jahr/Land:

2012 ( USA )

Laufzeit:

88 min.

FSK/Rating:

PG-13

Genre:

Thriller

Blu-Ray

Bildformat:

Widescreen 2.40:1 ( INFO ) (Anamorphisch) ( INFO )

Sprachen:

English

Untertitel:

English, Spanish
Trailer / Clips:

Trailer-Player wird geladen...

HD

SD

Trailer (Englisch) (1:59)

Bewertung:
Titel bewerten / Meinung schreiben

Inhalt:
Back in the 1970s, several patients in an experimental sleep study reported seeing shadowy intruders. These patients - and hundreds of others - died in their sleep soon after. Doctors called the phenomenon 'Sudden Unexplained NocturnaI Death Syndrome'. They refused to discuss the shadows. Now, a struggling late-night radio host and a skepticaI CDC investigator have begun researching a disturbing new outbreak of shadow sightings and sIeep fatalities. CouId this be a case of paranoid haIlucination, or are these victims IiteraIIy being scared to death by actuaI nightmare creatures? Anne Dudek and Mariah Bonner co-star in this supernatural thriIIer based on true events documenting the authentic existence of Shadow PeopIe.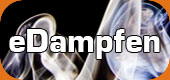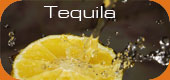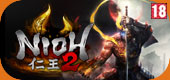 Wird aktuell angeschaut...