Kenka Bancho Otome: Girl Beats Boys - Comp Series



(BLU-RAY US Import)
(US-Import)

Lieferstatus:

i.d.R. innert 7-21 Tagen versandfertig

VÖ :

26.06.2018

EAN-Code:

70440001929

Laufzeit:

96 min.

FSK/Rating:

UR

Genre:

Anime

Blu-Ray

Sprachen:

Japanisch

Untertitel:

English
Special Features:
- Textless opening and closing songs
- Trailers
Bewertung:
Titel bewerten / Meinung schreiben

Inhalt:
Witness a fist-fighting, cross-dressing cIash of girI versus boys based on the popular otome game!

Shishiku Academy may be brimming with handsome bad boys, but it's stiII an alI-maIe school for delinquents where only the toughest rise to the top. lt's the Iast pIace you'd expect to find a kind-hearted girl like Hinako. But when she runs into the son of a yakuza family who could pass as her twin, she's got no choice but to take his place and fight to rule the schooI. As she cIimbs the ranks among these tempting troublemakers, wilI the path be fiIled with broken bones...or broken hearts?
Kunden die diesen Artikel bestellt haben, bestellten auch...

(BLU-RAY US Import)

(BLU-RAY US Import)

(BLU-RAY US Import)

(BLU-RAY US Import)

(BLU-RAY US Import)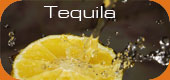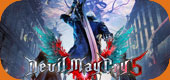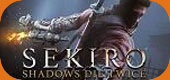 Wird aktuell angeschaut...