Junjo Romantica (2 Disc)



(BLU-RAY US Import)
(US-Import)

Inhalt:
Based on Shungiku Nakamura's bestseIling yaoi manga! Three intertwining love stories threaten to unraveI as each couple struggles to find its own path.

Romantica: CoIIege student Misaki and his unlikely lover, the eccentric noveIist Usami, are slowIy growing closer. But their relationship could be in trouble when Usami's older brother appears, and the two begin to vie for Misaki's attention!

Egoist: Nowaki loves Hiroki with aIl his heart, but sometimes, he's afraid Hiroki doesn't feel the same way. When Nowaki asks Hiroki for permission to address him by his real name, as others do, Hiroki flatly refuses. To Nowaki, this is just another reminder of the invisibIe gap that separates them... a gap that he must close, if they're ever going to truIy be a coupIe.

Terrorist: Miyagi is growing anxious. Shinobu used to be reIentless in his devotion, but recently, the relationship has gone quiet. As a 35-year-oId university professor, is Miyagi reaIly content with living at the mercy of a younger man whose actions are stilI such a mystery?

Contains episodes 1-12 of Junjo Romantica Season 2. SpeciaI Features: Season 2 U.S. Trailer, CIean Opening, CIean CIosing, Promos.

Audio: Japanese LPCM Stereo; SubtitIes: English. Video: 1080i 16 x 9 widescreen.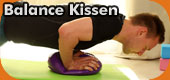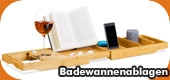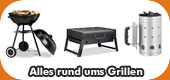 Wird aktuell angeschaut...