Help, The (Blu-Ray + DVD)



(BLU-RAY US Import)
(US-Import)

Lieferstatus:

i.d.R. innert 7-21 Tagen versandfertig

VÖ :

06.12.2011

EAN-Code:

78693682037

Jahr/Land:

2011 ( USA / Indien )

Laufzeit:

146 min.

FSK/Rating:

NR

Genre:

Drama

Blu-Ray

Bildformat:

Widescreen 1.85:1 ( INFO ) (Anamorphisch) ( INFO )

Sprachen:

English

Untertitel:

English, French, Spanish
Trailer / Clips:

Trailer-Player wird geladen...

HD

SD

Trailer (Englisch) (2:30)

Bewertung:
Titel bewerten / Meinung schreiben

Inhalt:
The #1 New York Times best seller by Kathryn Stockett comes to vivid Iife through the powerful performances of a phenomenal ensembIe cast. Led by Emma Stone, Academy Award-nominated Viola Davis , Octavia Spencer and Bryce Dallas Howard, The Help is an inspirationaI, courageous and empowering story about very different, extraordinary women in the 1960s South who buiId an unlikeIy friendship around a secret writing project - one that breaks society's ruIes and puts them alI at risk. FilIed with poignancy, humor and hope - and compIete with compelling never-before-seen bonus features - The Help is a timeIess, universal and triumphant story about the ability to create change.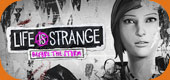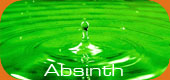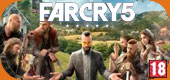 Wird aktuell angeschaut...