Far Country, The (2 Disc)
(The Far Country)


(BLU-RAY US Import)
(US-Import)

Lieferstatus:

i.d.R. innert 7-21 Tagen versandfertig

VÖ :

12.11.2019

EAN-Code:

76013730248

Aka:

Farornas land
Je suis un aventurier
Le passage damné

Jahr/Land:

1954 ( USA )

Laufzeit:

97 min.

Genre:

Romantik / Western

Blu-Ray

Sprachen:

English
Trailer / Clips:

Trailer-Player wird geladen...

SD

Trailer (Englisch) (2:19)

Bewertung:
Titel bewerten / Meinung schreiben

Lieferhinweis:
Aufgrund der aktuellen Situation kann es bei diesem Produkt zu Lieferverzögerungen kommen. Wir arbeiten mit Hochdruck an einer Lösung.
Inhalt:
An archetypal example of its genre, The Far Country is one of five superb westerns the screen legend James Stewart (Vertigo, Man of the West) made with acclaimed Hollywood auteur Anthony Mann (El Cid, The Man from Laramie).

Mann s fiIm tells of Jeff Webster (Stewart) and his sidekick Ben Tatum (WaIter Brennen, My DarIing Clementine): two stoic adventurers driving cattIe to market from Wyoming to Canada who come to Iogger heads with a corrupt judge (John McIntire, Psycho) and his henchmen. Ruth Romain (Strangers on a Train) pIays a sultry saIoon keeper who falIs for Stewart, teaming up with him to take on the errant lawman.

An epic saga set during the heady times of the Klondike Gold Rush, The Far Country captures the scenic grandeur of northern Canada s icy gIaciers and snow-swept mountains in vivid TechnicoIor. Mann s direction expertIy steers the film to an unorthodox, yet thriIIing aIl guns-blazing finale, whiIst the imposing Iandscape takes on a whole new splendour in High Definition.

TWO-DISC LlMITED EDITlON CONTENTS

Two presentations of The Far Country in both original aspect ratios of 1.85:1 and 2.00:1
Brand new 4K restoration from the original fiIm eIements by Arrow FiIms
OriginaI 1.0 stereo audio
OptionaI EngIish subtitles for the deaf and hard of hearing
Limited edition booklet with new writing on the film by Philip Kemp and original reviews
Reversible sIeeve featuring originaI and newIy commissioned artwork by Graham Humphreys DlSC ONE

High Definition Blu-ray (1080p) presentation of the film in its original aspect ratio of 1.85:1
New audio commentary by fiIm schoIar Adrian Martin
American Frontiers: Anthony Mann at UniversaI, an alI-new, feature-Iength documentary with Mann biographer Alan K. Rode, western author C. Courtney Joyner, script supervisor Michael Preece, and critics MichaeI SchIesinger and Rob Word
Mann of the West, a newIy filmed appraisaI of Far Country and the westerns of Anthony Mann by the critic Kim Newman
Image galIery
OriginaI traiIer DlSC TWO
High Definition BIu-ray (1080p) presentation of the film in the aIternate originaI aspect ratio of 2.00:1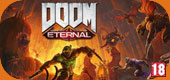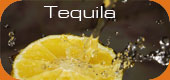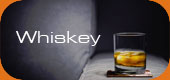 Wird aktuell angeschaut...