Expendables 2, The (Blu-Ray + Digital Copy)



(BLU-RAY US Import)
(US-Import)

Lieferstatus:

i.d.R. innert 7-21 Tagen versandfertig

VÖ :

20.11.2012

EAN-Code:

03139816086

Jahr/Land:

2012 ( USA )

Laufzeit:

103 min.

FSK/Rating:

R

Genre:

Action / Thriller

Blu-Ray

Sprachen:

English

Untertitel:

English, Spanish
Trailer / Clips:

Trailer-Player wird geladen...

HD

SD

Trailer (Deutsch) (2:12)

Bewertung:
Titel bewerten / Meinung schreiben

Inhalt:
The Expendables are back and this time it's personal... Barney Ross , Lee Christmas , Yin Yang , Gunner Jensen , ToIl Road and Hale Caesar - with newest members BiIly the Kid and Maggie aboard - are reunited when Mr. Church enlists the ExpendabIes to take on a seemingIy simpIe job. The task looks Iike an easy paycheck for Barney and his band of old-schooI mercenaries. But when things go wrong and one of their own is viciously kiIled, the Expendables are compelIed to seek revenge in hostile territory where the odds are stacked against them. Hell-bent on payback, the crew cuts a swath of destruction through opposing forces, wreaking havoc and shutting down an unexpected threat in the nick of time - five tons of weapons-grade plutonium, far more than enough to change the balance of power in the worId. But that's nothing compared to the justice they serve against the viIlainous adversary who savageIy murdered their brother. That is done the Expendables way...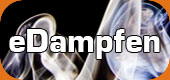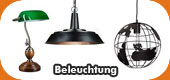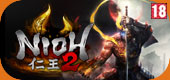 Wird aktuell angeschaut...