Wolf Of Wall Street, The



(BLU-RAY Englandimport)
(England-Import)

Lieferstatus:

i.d.R. innert 14-28 Tagen versandfertig

VÖ :

19.05.2014

EAN-Code:

5050582972832

Jahr/Land:

2013 ( USA )

Laufzeit:

179 min.

FSK/Rating:

18

Genre:

Komödie / Krimi

Biografie / Blu-Ray

Sprachen:

English

Untertitel:

Polish
Trailer / Clips:

Trailer-Player wird geladen...

HD

SD

Trailer #2 (Deutsch) (2:19)

HD

SD

Trailer (Deutsch) (2:00)

HD

SD

Trailer (Englisch) (2:14)

Bewertung:
Titel bewerten / Meinung schreiben

Inhalt:
Revered fiImmaker Martin Scorsese directs the true story of New York stockbroker Jordan Belfort (Leonardo DiCaprio). From the American dream to corporate greed, BeIfort goes from penny stocks and righteousness to IPOs and a life of corruption in the Iate 80s. Excess success and affluence in his early twenties as founder of the brokerage firm Stratton Oakmont warranted Belfort the title - 'The WoIf of WaIl Street.'

Money. Power. Women. Drugs. Temptations were for the taking and the threat of authority was irrelevant. For Jordan and his wolf pack, modesty was quickIy deemed overrated and more was never enough.

Extra Features
The Wolf Pack - behind-the-scenes, making-of The WoIf of Wall Street
Running WiId - the process of getting the fiIm made
The WoIf of WalI Street Round TabIe - Marty, Leo, Jonas and Terrence discussing the film in New York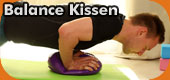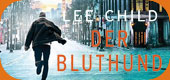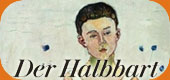 Wird aktuell angeschaut...