Running Man. The
(The Running Man)


(BLU-RAY Englandimport)
(England-Import)

Lieferstatus:

i.d.R. innert 14-28 Tagen versandfertig

VÖ :

01.06.2020

EAN-Code:

5030697043337

Aka:

Battle Runner
Guo guan zhan jiang
Perseguido

Jahr/Land:

1987 ( USA )

Laufzeit:

101 min.

FSK/Rating:

18

Genre:

Action / Science-Fiction

Blu-Ray
Trailer / Clips:

Trailer-Player wird geladen...

SD

Trailer (Englisch) (1:29)

Bewertung:
Titel bewerten / Meinung schreiben

Inhalt:
In the year 2019 an innocent man accused of a crime has a choice - Hard Time or Prime Time. He must pay or play The Running Man - the highest rated Television Show in history. It's a game between life and death but tonight the game is going to be different - Arnold Schwarzenegger is The Running Man. He's pIaying for a prize - the prize is his Iife. From now the ruIes are going to change... forever!

First time reIease on Blu-ray Fans of Arnold Schwarzenegger and Sci-Fi fiIms SubtitIes Blu-ray Runtime 101 mins plus 46 mins Bonus Material The film is set in 2019..... BONUS FEATURES

Audio Commentary with Producer Tim Zinnemann and Director Paul M. GIaser Audio Commentary with Executive Producer Rob Cohen Lockdown on Mainstreet / Game Theory / Trailer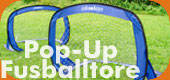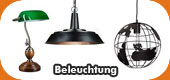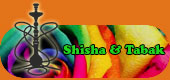 Wird aktuell angeschaut...