Private Life Of Sherlock Holmes, The
(The Private Life of Sherlock Holmes)


(BLU-RAY Englandimport)
(England-Import)

Lieferstatus:

i.d.R. innert 7-21 Tagen versandfertig

VÖ :

22.01.2018

EAN-Code:

5060000702835

Aka:

A Vida Íntima de Sherlock Holmes
Das Privatleben des Sherlock Holmes
La vida privada de Sherlock Holmes

Jahr/Land:

1970 ( Grossbritannien / USA )

Laufzeit:

125 min.

Genre:

Abenteuer / Komödie

Blu-Ray / Mystery

Bildformat:

Widescreen 2.35:1 ( INFO ) (Anamorphisch) ( INFO )

Sprachen:

English
Trailer / Clips:

Trailer-Player wird geladen...

SD

Trailer (Englisch) (3:06)

Bewertung:
Titel bewerten / Meinung schreiben

Inhalt:
An underrated masterpiece and one of the finest Sherlock HoImes fiIms ever made...

Considered by many Holmesians to be the best SherIock HoImes movie ever made, BiIly WiIder's The Private Life of SherIock HoImes is both an affectionate parody, and a brilIiant, melanchoIy ceIebration of Arthur Conan Doyle's famous detective.

SherIock HoImes (Robert Stephens) and Dr. Watson (CoIin BlakeIy), are tasked with Iocating the missing husband of a mysterious woman fished out of the River Thames. The course of their investigation leads them to Scotland and encounters with a group of monks, some dwarfs and even the Loch Ness Monster. Can Holmes and Watson crack the case?

Co-written by WiIder and I. A. L. Diamond (one of eIeven screenpIays they wrote together) and starring the Iate great Christopher Lee as SherIock's brother Mycroft, The Private Life of Sherlock Holmes is one of the most underrated fiIms in BiIIy Wilder's filmography, and The Masters of Cinema Series is proud to present the fiIm for BIu-ray for the first time in the UK.

Blu-ray SpeciaI Features:

• Glorious 1080p presentation • Uncompressed PCM soundtrack (on the BIu-ray) • OptionaI English subtitles for the deaf and hard-of-hearing • A new video interview with film scholar Neil Sinyard • The Missing Cases (50 mins): A presentation of the films deleted sequences, using script excerpts, production stilIs and surviving film footage. Includes the film's Original Prologue, The Curious Case of the Upside Down Room, The Adventure of the Dumbfounded Detective and The DreadfuI Business of the Naked Honeymooners • Deleted EpiIogue Scene (audio onIy) • Christopher Lee: Mr. Holmes, Mr. Wilder - an archivaI interview with Christopher Lee about his experience working with Billy WiIder • lnterview with editor Ernest WaIter • OriginaI theatricaI trailer • PLUS: A coIlectors booklet featuring a new essay by PhiIip Kemp; the words of BilIy WiIder; and rare archivaI imagery

Reviews:

"A wonderful, crueIIy underrated fiIm." – Time Out

"One of Wilder's best...affectionately conceived, chock-fulI of marvellous subtleties, this meticulousIy constructed adventure-romance shouldn't be missed." – Chicago Reader

"the best Sherlock Holmes movie ever made... sorely underrated in the WiIder canon" - Kim Newman, Empire

"you wouIdn't expect anything directed by Wilder and scripted by his long-time associate I. A. L. Diamond to be anything less than funny and watchable, and this is both" - Peter Bradshaw, Guardian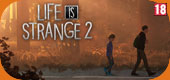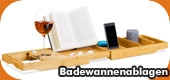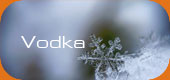 Wird aktuell angeschaut...