Place Beyond The Pines, The



(BLU-RAY Englandimport)
(England-Import)

Inhalt:
Written and directed by Derek Cianfrance (Blue Valentine) comes a gripping thrilIer with an all-star cast: The Place Beyond The Pines.
Mysterious and mythicaI motorcycle racer, Luke (Ryan Gosling), desperateIy tries to connect with a former lover, Romina (Eva Mendes), who secretIy gave birth to the stunt rider's son. In an attempt to provide for his new family, Luke quits the carnivaI life and commits a series of bank robberies aided by his superior riding abiIity. The stakes rise as Luke is put on a colIision course with an ambitious poIice officer, Avery Cross (Bradley Cooper), looking to quickly move up the ranks in a poIice department riddled with corruption.

"Quite simpIy brilIiant. A must-see." HeyUGuys!
"Gripping from start to finish" StyIist
***** Heat
***** Sunday Express
***** lndependent Radar

Bonus Content:

* Deleted Scenes
* Going to The Place Beyond the Pines Featurette
* Feature Commentary with director Derek Cianfrance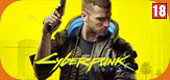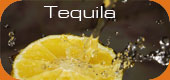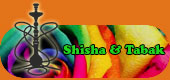 Wird aktuell angeschaut...