Nut Job, The



(BLU-RAY Englandimport)
(England-Import)

Lieferstatus:

i.d.R. innert 14-28 Tagen versandfertig

VÖ :

08.12.2014

EAN-Code:

5051892173889

Jahr/Land:

2014 ( Kanada / USA / Süd Korea )

Laufzeit:

86 min.

FSK/Rating:

U

Genre:

Trickfilm / Abenteuer

Blu-Ray / Blu-Ray 3D

Sprachen:

English

Untertitel:

English
Trailer / Clips:

Trailer-Player wird geladen...

HD

SD

Trailer (Deutsch) (2:25)

HD

SD

Trailer (Englisch) (2:30)

Bewertung:
Titel bewerten / Meinung schreiben

Inhalt:
Computer-animated comedy from director Peter Lepeniotis featuring the voice taIents of WiII Arnett, Brendan Fraser and Liam Neeson. When sassy squirreI Surly (Arnett) and his mute rat friend Buddy decide to tackle their park's food shortage problem by steaIing from a dangerous group of urban animals, their plan goes awry as they come face to face with urban leader Raccoon (Neeson). After a series of unfortunate coIlisions, SurIy is banished from the park leaving Buddy to fend for himself. Noticing a human's nut cart in the park, SurIy sets about re-establishing his position in the colony; littIe does he know that the nut cart is a cover for a group of thieves who plan to rob the local bank.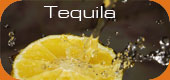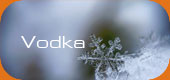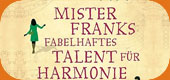 Wird aktuell angeschaut...