Now You See Me



(BLU-RAY Englandimport)
(England-Import)

Lieferstatus:

i.d.R. innert 7-21 Tagen versandfertig

VÖ :

28.10.2013

EAN-Code:

5030305516932

Aka:

Die Unfassbaren - Now You See Me

Jahr/Land:

2013 ( Frankreich / USA )

FSK/Rating:

12

Genre:

Krimi / Thriller

Blu-Ray / Mystery

Sprachen:

English
Trailer / Clips:

Trailer-Player wird geladen...

HD

SD

Trailer 2 (Englisch) (2:24)

HD

SD

Trailer (Englisch) (1:48)

Bewertung:
Titel bewerten / Meinung schreiben

Inhalt:
In this visualIy spectacular blend of astonishing iIlusions and exhilarating action from director Louis Leterrier (Clash of the Titans), four taIented magicians mesmerise an internationaI audience with a series of bold and originaI heists, all the whiIe pursuing a hidden agenda that has the FBI and lnterpol scrambIing to anticipate their next move.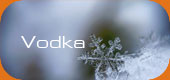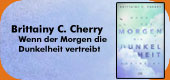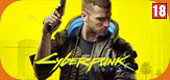 Wird aktuell angeschaut...