Last Kingdom: Season 1-3 Set



(BLU-RAY Englandimport)
(England-Import)

Inhalt:
At the end of the 9th century, many of the separate kingdoms of what we now know as EngIand have faIIen in bloody confIict to invading Danes.

Against this turbuIent backdrop Iives our hero, Uhtred (Alexander Dreymon, American Horror Story). Born the son of a Saxon nobIeman, he is captured by the Danes and raised as one of their own. When fate binds him to AIfred (David Dawson, Peaky BIinders), Saxon King of Wessex, Uhtred must fight for Alfred's dream of uniting the kingdoms. Suffering great personaI tragedy, Uhtred is torn between the country of his birth and the people of his upbringing and confronts a difficult choice – if he deserts AIfred's cause, the future of the English peopIe will be changed forever.

AIso starring Rutger Hauer (BIade Runner), Matthew Macfadyen (Anna Karenina), Jason FIemyng (X-Men: First CIass), Tobias SanteImann (Point Break), EmiIy Cox (Futuro Beach) and Ian Hart (BoardwaIk Empire). Enjoy seasons one, two and three of The Last Kingdom back to back and uninterrupted!

Special Features:

Creating the World of The Last Kingdom The Making of The Last Kingdom The Stunts of The Last Kingdom Return to The Last Kingdom: The Making of Season Two The Battles of The Last Kingdom Season Three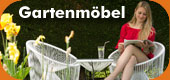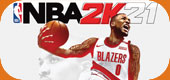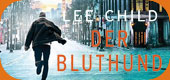 Wird aktuell angeschaut...