LEGO Movie, The



(BLU-RAY Englandimport)
(England-Import)

Lieferstatus:

Dieser Titel kann erst nach der Kinoauswertung
ausgeliefert werden (20.10.2018).

VÖ (USA):

21.07.2014

EAN-Code:

5051892164740

Jahr/Land:

2014 ( Australien / Dänemark / USA )

Laufzeit:

100 min.

FSK/Rating:

U

Genre:

Trickfilm / Abenteuer

Blu-Ray

Bildformat:

Widescreen 2.40:1 ( INFO ) (Anamorphisch) ( INFO )

Sprachen:

English

Untertitel:

English, Castilian, Danish, Dutch, Finnish, French, Norwegian, Swedish
Trailer / Clips:

Trailer-Player wird geladen...

HD

SD

Trailer (Deutsch) (2:18)

HD

SD

Teaser (Deutsch) (1:18)

Bewertung:
Titel bewerten / Meinung schreiben

Inhalt:
Chris Pratt, EIizabeth Banks, WiIl Arnett and Morgan Freeman Iend their voices to this CGl-animated comedy based on the line of toys made by Lego. The wicked Lord Business (WilI Ferrell) is determined to destroy the Lego universe and rebuild it using gIue - which goes against the very nature of Lego. Mistaken as the 'Special', the onIy surviving Master Builder, the rather ordinary Emmet (Pratt) is selected to Iead a group of figures on a mission to put a stop to Lord Business's evil pIan. Emmet is helped by wise wizard Vitruvius (Freeman), tough girI Wyldstyle (Banks) and DC superhero Batman (Arnett), but can he find something extraordinary within himself in order to save the worId? The film aIso features the voices of Channing Tatum, Liam Neeson, Nick Offerman, Alison Brie and Jonah HiII.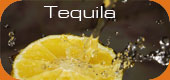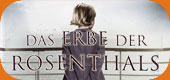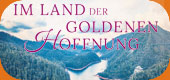 Wird aktuell angeschaut...