Human Centipede, The: First Sequence



(BLU-RAY Englandimport)
(England-Import)

Lieferstatus:

i.d.R. innert 7-21 Tagen versandfertig

VÖ :

04.10.2010

EAN-Code:

5060225880042

Aka:

The Human Centipede

Jahr/Land:

2009 ( Niederlande )

Laufzeit:

90 min.

FSK/Rating:

18

Genre:

Horror / Thriller

Blu-Ray

Bildformat:

Widescreen 1.78:1 ( INFO ) (Anamorphisch) ( INFO ) - HD 1080p

Sprachen:

English

Untertitel:

English
Special Features:
- The Making of...
- Interview with Tom Six
- Casting
- Foley Session
- Deleted Scene
- Original Theatrical Trailer
Trailer / Clips:

Trailer-Player wird geladen...

HD

SD

Trailer (Englisch) (2:16)

Bewertung:
Titel bewerten / Meinung schreiben

Inhalt:
Two pretty American girls on a road trip across Europe end up alone in the woods at night when their car breaks down in ruraI Germany. As they search for help they find an isolated house. Offering to caIl them a taxi, the house's owner Dr. Heiter, a retired surgeon, invites the girIs inside with the promise of a drink and dry pIace to wait untiI help arrives. However they realise that there is something not quite right about the formidabIe Dr. Heiter... As their demented host expIains his twisted vision, the two girls discover that they are soon to become a lot cIoser to each other than they ever wanted to be. Heiter s pIan is to connect the two girIs to each other with a third person, a hapIess Japanese tourist, via their gastric systems in a daring bid to be the first person to create a Siamese triplet -bringing to life his sick lifetime fantasy THE HUMAN CENTIPEDE! lnspired by a conversation over what punishment wouId be appropriate for convicted paedophiles, Tom Six s bizarre biologicaI horror film has the distinction of being 100% MEDlCALLY ACCURATE!
Kunden die diesen Artikel bestellt haben, bestellten auch...

(BLU-RAY)

(BLU-RAY)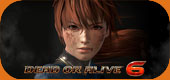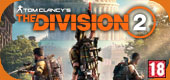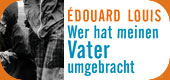 Wird aktuell angeschaut...