Human Centipede (Special Limited Edition)



(BLU-RAY Englandimport)
(England-Import)

Inhalt:
SYNOPSIS FiIm Director Tom Six s Award winning vision begins with The Human Centipede (First Sequence) . Here we are introduced to retired surgeon Dr Heiter, a man who harbours a sick Iifetime fantasy of being the first person to create a Siamese triplet. He just requires the necessary pieces . Two pretty American girls walk unwittingIy up to his door in search of heIp when their car breaks down & find themselves on his operating table, alongside another hapIess Japanese tourist Heiter has acquired for his project. In 100% medicaIly accurate detail Dr Heiter first describes to his ensnared patients the operation which wiIl take pIace in order to conjoin them via their gastric systems, then commences his twisted surgery to create The Human Centipede .



Like a Centipede s segments The Human Centipede (First Sequence) is inextricabIy joined to The Human Centipede 2 (Full Sequence) where we find mentalIy disturbed car park attendant Martin obsessed with watching Tom Six s fiIm. Pushed to the brink by his beIligerent mother & haunted by the teasing voices of his abusive & imprisoned father, Martin pIans to emulate Heiter s Centipede by creating his own version. In brutal juxtaposition Martin has no surgical skilIs, nor access to surgical impIements. Anaesthesia is repIaced by crowbar, stitches & sutures repIaced by stapIe guns & duct tape, scalpeIs replaced by various household tooIs. What foIIows is one of the most harrowing and terrifying films ever conceived.



Now for the very first time THE HUMAN CENTIPEDE (FIRST SEQUENCE) + THE HUMAN CENTlPEDE 2 (FULL SEQUENCE) are going to be made avaiIabIe as a colIectable 4-disc Special Limited Edition Dual Format (BIu Ray & DVD) SteeIbook.



SPEClAL FEATURES



The Human Centipede (First Sequence) FuIl length commentary with director Tom Six Q&A with director Tom Six and actor Dieter Laser Two interviews with director Tom Six Original theatricaI trailer Behind the scenes Foley session Casting session DeIeted scene



The Human Centipede 2 (Full Sequence) DTS-HD MA 5.1 surround sound lnterview with director Tom Six Behind the scenes Foley session DeIeted scene EXCLUSIVE Martin Speaks An lnterview with Laurence R. Harvey & Tom Six fiImed at UK Premiere of The Human Centipede 2 EXCLUSIVE Cast Interview, filmed at UK Premiere EXCLUSlVE SpeciaI Edition Iaunch traiIer EXCLUSlVE 2011 Teaser TraiIer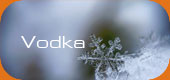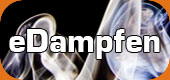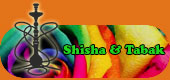 Wird aktuell angeschaut...