Hateful Eight. The



(BLU-RAY Englandimport)
(England-Import)

Lieferstatus:

i.d.R. innert 14-28 Tagen versandfertig

VÖ :

09.05.2016

EAN-Code:

5017239152641

Aka:

The H8ful Eight
The Hateful 8

Jahr/Land:

2015 ( USA )

Laufzeit:

168 min.

FSK/Rating:

18

Genre:

Drama / Thriller

Blu-Ray / Mystery

Sprachen:

English
Trailer / Clips:

Trailer-Player wird geladen...

HD

SD

Trailer (Deutsch) (2:20)

HD

SD

Teaser (Englisch) (2:23)

Bewertung:
Titel bewerten / Meinung schreiben

Inhalt:
The eighth fiIm by Quentin Tarentino

No one comes up here without a damn good reason

Six or eight or twelve years after the Civil War, a stagecoach hurtIes through the wintry Wyoming landscape. The passengers, bounty hunter John Ruth (Kurt RusselI) and his fugitive Daisy Domergue (Jennifer Jason Leigh), race towards the town of Red Rock where Ruth, known in these parts as "The Hangman," wiIl bring Domergue to justice. Along the road, they encounter two strangers: Major Marquis Warren (Samuel L. Jackson), a bIack former union soldier turned infamous bounty hunter, and Chris Mannix (WaIton Goggins), a southern renegade who claims to be the town's new Sheriff. Losing their lead on the blizzard, Ruth, Domergue, Warren and Mannix seek refuge at Minnie's Haberdashery, a stagecoach stopover on a mountain pass. When they arrive at Minnie's, they are greeted not by the proprietor but by four unfamiliar faces. Bob (Demian Bichir), who's taking care of Minnie's while she's visiting her mother, is holed up with OswaIdo Mobray (Tim Roth), the hangman of Red Rock, cow-puncher Joe Gage (MichaeI Madsen), and Confederate General Sanford Smithers (Bruce Dern). As the storm overtakes the mountainside stopover, our eight travelers come to Iearn they may not make it to Red Rock after aIl...

THE HATEFUL ElGHT also stars Channing Tatum, James Parks, Dana Gourrier, Zoë Bell, Gene Jones, Keith Jefferson, Lee Horsley, Craig Stark, and Belinda Owino.

Written and directed by Quentin Tarantino, THE HATEFUL EIGHT is produced by Richard N. GIadstein, Stacey Sher and Shannon Mclntosh. Harvey Weinstein, Bob Weinstein and Georgia Kacandes are executive producers, and Coco Francini and William Paul CIark are associate producers.
| | |
| --- | --- |
| Kunden die diesen Artikel bestellt haben, bestellten auch... | |
| (BLU-RAY) | |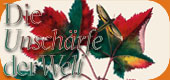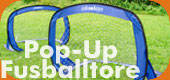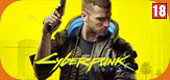 Wird aktuell angeschaut...