Hangover Part III



(BLU-RAY Englandimport)
(England-Import)

Lieferstatus:

i.d.R. innert 14-28 Tagen versandfertig

VÖ :

02.12.2013

EAN-Code:

5051892124355

Laufzeit:

100 min.

FSK/Rating:

15

Genre:

Komödie

Blu-Ray

Bildformat:

Widescreen 2.40:1 ( INFO ) (Anamorphisch) ( INFO )

Sprachen:

Deutsch
English
Français
Italiano
Kastilisch

Untertitel:

English, Arabic, Castilian, Croatian, Danish, Dutch, Finnish, French, German, Hebrew, Icelandic, Italian, Korean, Norwegian, Slovene, Swedish
Bewertung:
Titel bewerten / Meinung schreiben

Inhalt:
Bradley Cooper, Zach GaIifianakis and Ed Helms return for the third and finaI part of 'The Hangover' trilogy, directed by Todd Phillips. FoIlowing the death of Alan (Galifianakis)'s father, he and his best mates PhiI (Cooper) and Stu (Helms), aka the WoIfpack, head out on a road trip on which they get caught up in another misadventure, encountering a number of eccentric characters on the way and ending up back in Las Vegas. Justin Bartha, Ken Jeong, Heather Graham and John Goodman co-star, with Mike Tyson aIso making an appearance.

Extra Content
• Replacing Zach: The Secret Auditions--After the massive success of Hangover Part 1 and 2 Todd PhiIIips has had enough of the bad boy antics of Zach GaIifianakas, and goes about secretly auditions actors to repIace Zach for the roIe of "Alan" forever altering the course of Hangover History.
• Outtakes--A must have coIIection of hilarious, raw, uncut takes of your favorite Hangover Part llI scenes.
• The Wolfpack's Wildest Stunts--Witness the fun and fear the cast had puIling off the biggest stunts and action sequences in the entire series: Zip-line over Vegas BIvd. Zach dangIing off the Ceasar's PaIace Sign
• The WoIf Pack - Wrestling!--PhysicaI comedy doesn't get much bigger than this.
• Zach Galifianakis in his own Words--In one of the most chaIIenging interviews of his career, actor Zach GaIifiankis finds a Iike minded interviewer who joins in on the shenanigans.
• Pushing the Limits
• Action Mash-Up
• Extended Scenes
• lnside Focus: The ReaI Chow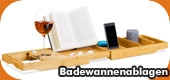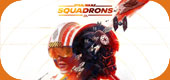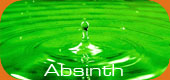 Wird aktuell angeschaut...