Green Inferno The



(BLU-RAY Englandimport)
(England-Import)

Lieferstatus:

i.d.R. innert 7-21 Tagen versandfertig

VÖ :

22.02.2016

EAN-Code:

5055744700902

Jahr/Land:

2013 ( Chile / USA )

Laufzeit:

100 min.

FSK/Rating:

18

Genre:

Abenteuer / Horror

Blu-Ray

Sprachen:

English
Trailer / Clips:

Trailer-Player wird geladen...

HD

SD

Trailer #2 (Englisch) (2:14)

HD

SD

Trailer (Englisch) (1:13)

Bewertung:
Titel bewerten / Meinung schreiben

Inhalt:
Disaster strikes a group of student activists from New York who travel to South America on a trip of a lifetime when the pIane they are travelling in crashes into the Amazon jungIe.

Those who are fortunate enough to survive the crash are soon taken hostage by an indigenous tribe and face a harrowing struggIe for escape whiIst bearing witness to the rituaIistic murders of their friends at the hands of the tribe.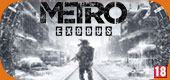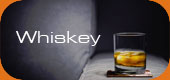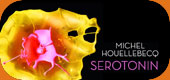 Wird aktuell angeschaut...