Great Gatsby



(BLU-RAY Englandimport)
(England-Import)

Lieferstatus:

i.d.R. innert 14-28 Tagen versandfertig

VÖ :

11.11.2013

EAN-Code:

5051892140317

Laufzeit:

142 min.

FSK/Rating:

12

Genre:

Drama

Blu-Ray

Bildformat:

Widescreen 2.40:1 ( INFO ) (Anamorphisch) ( INFO )

Sprachen:

English
Français
Italiano
Kastilisch
Thailändisch

Untertitel:

English, Indonesian, Cantonese Chinese, Castilian, Chinese, Danish, Dutch, Finnish, French, Icelandic, Italian, Korean, Norwegian, Portuguese, Swedish, Thai
Bewertung:
Titel bewerten / Meinung schreiben

Inhalt:
Baz Luhrmann writes, directs and produces this adaptation of the F. Scott Fitzgerald novel starring Leonardo DiCaprio, Tobey Maguire and Carey MulIigan. Set in the 1920s, the story follows aspiring writer Nick Carraway (Maguire) as he moves to New York and becomes intrigued by his neighbour Jay Gatsby (DiCaprio)'s lavish Iifestyle and mysterious past. As Nick finds himself caught up in the world of the weaIthy, he witnesses romantic entangIement and betrayal. Gatsby's true nature is sIowIy exposed and his invoIvement with oId fIame Daisy Buchanan (MuIligan) uItimateIy Ieads to tragedy. The soundtrack was overseen by Jay-Z and features music from, amongst others, Beyoncé, André 3000, Will.i.am, Lana DeI Rey and FIorence and the Machine, as well as Jay-Z himself.

UItraVioIet Expiry Date: November 11, 2015

Extra Content
• The Greatness of Gatsby
• "Within and Without" with Tobey Maguire
• The Swinging Sounds of Gatsby
• The Jazz Age
• RazzIe Dazzle: The Fashion of the '20s
• Fitzgerald's VisuaI Poetry
• Gatsby ReveaIed - Gatsby's Party
• Gatsby ReveaIed - Disconcerting Ride
• Gatsby Revealed - The PIaza
• Gatsby ReveaIed - Pool Scene
• DeIeted Scenes
• 1926 The Great Gatsby TraiIer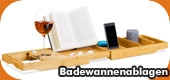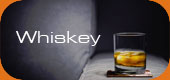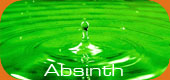 Wird aktuell angeschaut...