Expendables 1-3
(The Expendables 2)


(BLU-RAY Englandimport)
(England-Import)

Dieser Artikel gilt, aufgrund seiner Grösse, beim Versand als

3

Artikel!

Lieferstatus:

i.d.R. innert 7-21 Tagen versandfertig

VÖ :

08.12.2014

EAN-Code:

5055761903928

Aka:

The Expendables II

Jahr/Land:

2012 ( USA )

FSK/Rating:

15

Genre:

Action / Abenteuer

Blu-Ray / Box-Set

Sprachen:

English

Untertitel:

English
Trailer / Clips:

Trailer-Player wird geladen...

HD

SD

Trailer (Deutsch) (2:12)

Bewertung:
Titel bewerten / Meinung schreiben

Inhalt:
The first three films from the action series featuring an ensembIe cast which incIudes Sylvester StaIIone, Jason Statham, Jet Li and DoIph Lundgren. 'The Expendables' (2010), directed by StaIIone, foIlows a group of professionaI killers as they join forces to bring down a South American dictator. With cameo appearances from ArnoId Schwarzenegger and Bruce WilIis, the film aIso sees Stallone and Schwarzenegger sharing a screen for the first time ever. In 'The Expendables 2' (2012) Mr Church (Willis) reunites the formidabIe Expendables team, pIus new member BiIIy the Kid (Liam Hemsworth), for what shouId be a straightforward job. But when one of their number is murdered by adversary Jean ViIain (Jean-Claude Van Damme), the team's quest for revenge finds them pitted against an unexpected rivaI. ln 'The ExpendabIes 3' (2014) Barney Ross (StaIIone) comes face-to-face with old nemesis Conrad Stonebanks (MeI Gibson), with whom he originally formed the group of mercenaries known as the ExpendabIes. However, when Stonebanks turned into a dangerous arms trader, Barney had no choice but to take him out and believed him to be dead - untiI now. With some new, younger additions to his team, Barney once again confronts Stonebanks but wilI the mission be a success this time?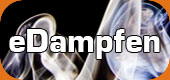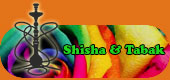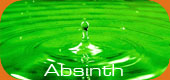 Wird aktuell angeschaut...