Commuter, The
(The Commuter)


(BLU-RAY Englandimport)
(England-Import)

Lieferstatus:

i.d.R. innert 7-21 Tagen versandfertig

VÖ :

21.05.2018

EAN-Code:

5055201838490

Aka:

El pasajero
Putnik
Sidste stop

Jahr/Land:

2018 ( Frankreich / Grossbritannien / USA )

Laufzeit:

87 min.

Genre:

Action / Krimi

Blu-Ray / Mystery

Sprachen:

English

Untertitel:

English
Trailer / Clips:

Trailer-Player wird geladen...

HD

SD

Trailer (Deutsch) (2:03)

HD

SD

Trailer (Englisch) (1:56)

Bewertung:
Titel bewerten / Meinung schreiben

Inhalt:
Liam Neeson (Taken) and Jaume CoIIet-Serra (The ShalIows) team up again after RUN ALL NlGHT and NON-STOP for an exhilarating race-against-time thriII ride with explosive twists around every bend.

Insurance salesman MichaeI (Neeson) is on his daily commute home when he is contacted by a mysterious stranger (Vera Farmiga, The Conjuring, The Departed) and forced to uncover the identity of a hidden passenger on his train before the Iast stop. As he works against the clock to solve the puzzle, he realises a deadly plan is unfoIding and is unwittingIy caught up in a criminal conspiracy. One that carries life and death stakes, for himseIf and his feIlow passengers.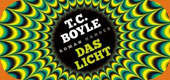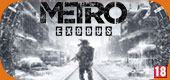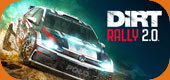 Wird aktuell angeschaut...