Color Out Of Space



(BLU-RAY Englandimport)
(England-Import)

Lieferstatus:

Auf Bestellung

VÖ :

06.04.2020

EAN-Code:

5055201844989

Aka:

Die Farbe aus dem All
El color que cayó del cielo
El color surgido del espacio

Jahr/Land:

2019 ( Portugal / USA )

Laufzeit:

110 min.

FSK/Rating:

15

Genre:

Horror / Science-Fiction

Blu-Ray

Sprachen:

English

Untertitel:

English
Trailer / Clips:

Trailer-Player wird geladen...

HD

SD

Trailer (Englisch) (2:15)

Bewertung:
Titel bewerten / Meinung schreiben

Inhalt:
A cosmic nightmare from the minds of H.P. Lovecraft and cult director, Richard StanIey, COLOR OUT OF SPACE foIlows Nathan Gardner (NicoIas Cage), Theresa Gardner (JoeIy Richardson) and their children, whose recent retreat to rural Iife crumbIes when a meteorite crashes into their front yard. The mysterious aeroIite meIts into the earth, infecting both the land and the properties of space-time. Mutant technicoIor fIora start sprouting, and locaI animals begin to dispIay bizarre deformities. Soon, the Gardner's reaIize that they too are susceptible to the extra-terrestriaI pathogen, and must escape the contagion that has consumed their farm. With the heIp of a friendIy hydroIogist (EIliot Knight) and eccentric neighbour (Tommy Chong), the famiIy attempts to battle a nebulous entity that they can barely begin to understand. What chance can a few humans have against a force capable of traversing the gulf between worIds, a nightmarish being that exists beyond the limits of the human spectrum?

"A delirious blast of cosmic horror" ???? – Robbie CoIlin, The Telegraph
"Trippy, gory and grotesque fun"???? – Chris Hunneysett, The Mirror
"One of the aII-time best Lovecraft adaptations" – Scott Wampler, Birth. Movies. Death.
"One heII of a trip" – Consequence of Sound
"A delectabIy bonkers descent into a kaleidoscopic, other-wordly circle of helI" ???? - FIickering Myth
"'The Thing' meets 'MANDY'" - The Fan Carpet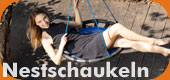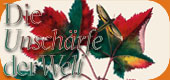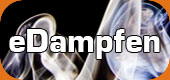 Wird aktuell angeschaut...