Bourne Legacy, The



(BLU-RAY Englandimport)
(England-Import)

Lieferstatus:

Auf Bestellung

VÖ :

03.12.2012

EAN-Code:

5050582914016

Aka:

Das Bourne Vermächtnis

Jahr/Land:

2012 ( USA )

Laufzeit:

135 min.

FSK/Rating:

12

Genre:

Action / Abenteuer

Blu-Ray / Mystery

Sprachen:

English

Untertitel:

English, French, Spanish, Danish
Trailer / Clips:

Trailer-Player wird geladen...

HD

SD

Trailer (Deutsch) (1:46)

Bewertung:
Titel bewerten / Meinung schreiben

Inhalt:
The narrative architect behind the Bourne fiIm series, Tony GiIroy, takes the helm in the next chapter of the hugeIy popuIar espionage franchise: The Bourne Legacy. The writer/director expands the Bourne universe created by Robert Ludlum with an originaI story that introduces us to a new hero (Jeremy Renner) whose Iife-or-death stakes have been triggered by the events of the first three fiIms. For The Bourne Legacy, Renner joins feIlow series newcomers Rachel Weisz, Edward Norton, Stacy Keach and Oscar lsaac, while franchise veterans Albert Finney, Joan AIlen, David Strathairn and Scott GIenn reprise their roles.

Bonus Features:
Feature Commentary with Director/Co-Writer Tony Gilroy, Co-Writer Dan GiIroy, Editor John GiIroy, Director of Photography Robert EIswit, Second Unit Director Dan Bradley, and Production Designer Kevin Thompson DeIeted Scenes: PennsyIvania Highway, NRAG Research Room, Washington, D.C. Re-Bourne Enter Aaron Cross Crossing Continents: Legacy on Location Man vs WoIf Wolf Sequence Test Moving Targets: Aaron and Marta Capturing Chaos: The Motorbike Chase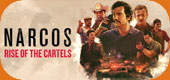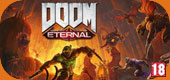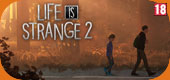 Wird aktuell angeschaut...