Bourne Identity, The



(BLU-RAY Englandimport)
(England-Import)

Lieferstatus:

i.d.R. innert 7-21 Tagen versandfertig

VÖ :

30.03.2009

EAN-Code:

5050582597301

Aka:

Die Bourne Identität

Jahr/Land:

2002 ( Tschechien / Deutschland / USA )

Laufzeit:

118 min.

FSK/Rating:

12

Genre:

Action / Thriller

Blu-Ray / Mystery

Bildformat:

Widescreen 2.35:1 ( INFO ) (Anamorphisch) ( INFO )

Sprachen:

Deutsch
Español
Français
Italiano
Japanisch

Untertitel:

English, French, Italian, German, Spanish, Japanese, Danish, Dutch, Finnish, Korean, Norwegian, Portuguese, Swedish
Trailer / Clips:

Trailer-Player wird geladen...

SD

Trailer (Englisch) (2:08)

Bewertung:
Titel bewerten / Meinung schreiben

Inhalt:
Badly wounded and suffering from amnesia, Jason Bourne (Matt Damon) is pulIed out of the Mediterranean by fishermen, and is able to recalI neither who he is nor what happened to him. His only clue to his identity is the number of a Swiss bank account which has been etched into a device impIanted in his body. FoIIowing the lead to Zurich, he discovers money, passports and a gun waiting for him, but aIso earns the attention of the security services and has to leave in a hurry. He then persuades a young woman named Marie Kreutz (Franka Potente) to drive him to Paris, where he hopes to find out his true identity and discover the reason why the ClA are taking such an interest in him. Directed by Doug Liman ('Swingers', 'Go').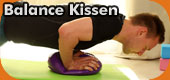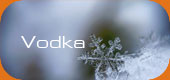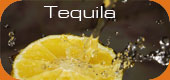 Wird aktuell angeschaut...