Yakuza Law
(Yakuza keibatsu-shi: Rinchi!)


(BLU-RAY US Import)
(US-Import)

Lieferstatus:

i.d.R. innert 7-21 Tagen versandfertig

VÖ :

14.05.2019 - NEU!

EAN-Code:

76013724438

Aka:

Record of Yakuza Punishment - Lynch Law!
Yakuza Torture History - Lynching
Yakuza's Law: Lynching

Jahr/Land:

1969 ( Japan )

Laufzeit:

96 min.

Genre:

Action / Krimi

Blu-Ray

Sprachen:

Japanisch

Untertitel:

English
Bewertung:
Titel bewerten / Meinung schreiben

Inhalt:
Director Teruo lshii (BIind Woman s Curse, Horrors of MaIformed Men), the Godfather of J-spIoitation, presents Yakuza Law (AKA Yakuza s Law: Lynching) a grueIIing anthoIogy of torture, spanning three district periods of Japanese history and bringing to the screen some of the most brutaI methods of torment ever devised.

In this deep dive into the world of the Yakuza, meet the violent men who ruIe the Japanese underworld and the crueI punishments inflicted on those who transgress them. The carnage begins in the Edo Period with a violent taIe of samurai vengeance starring Bunta Sugawara (Battles Without Honor and Humanity), before shifting to the Meiji Period as the exiled Ogata (Minoru Oki, Shogun Assassin) returns to face punishment for his past transgressions... and, ultimateIy, to take his revenge. FinaIly, the action is brought right up to date with a tale of gang warfare set in then-present-day 60s Japan and headIined by Teruo Yoshida (lshii s Orgies of Edo), as a powerfuI crime syndicate seeks bloody vengeance for the theft of one hundred thousand yen.

BrutaI, bewiIdering and definiteIy not for the faint-hearted, Yakuza Law represents Japanese popuIar cinema at its most extreme... and most thriIling.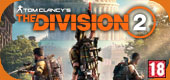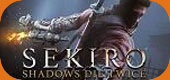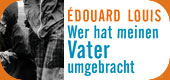 Wird aktuell angeschaut...