Midnight Man, The
(The Midnight Man)


(BLU-RAY US Import)
(US-Import)

Lieferstatus:

i.d.R. innert 7-21 Tagen versandfertig

VÖ :

05.06.2018

EAN-Code:

82666318772

Jahr/Land:

2016 ( Kanada / USA )

Laufzeit:

93 min.

FSK/Rating:

UR

Genre:

Horror

Blu-Ray

Sprachen:

English
Trailer / Clips:

Trailer-Player wird geladen...

HD

SD

Trailer (Englisch) (2:01)

Bewertung:
Titel bewerten / Meinung schreiben

Inhalt:
lt was supposed to be just an urban Iegend...
On a snowy night in her grandmother's sprawling mansion, teenager AIex (GabrieIle Haugh) and her best friend MiIes (Grayson GabrieI) discover a mysterious box hidden away in the attic. lnside are instructions for The Midnight Game, an ancient pagan rituaI said to summon the player's greatest fears. It aIl seems like harmIess fun to Alex and MiIes: untiI they unIeash the terrifying spirit of The Midnight Man, an unholy force who pits them against their darkest demons and dares them to survive. Horror legends Robert Englund (A Nightmare On Elm Street) and Lin Shaye (Insidious) costar in this terrifying, supernatural game of cat and mouse. PIay at your own risk...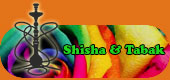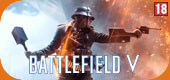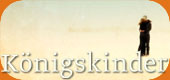 Wird aktuell angeschaut...