Swamp Thing



(BLU-RAY Englandimport)
(England-Import)

Lieferstatus:

Vorankündigung

VÖ :

ANGEKÜNDIGT (15.10.2018) - (Noch 21 Tage)

EAN-Code:

5060496452429

Aka:

Bataklik Canavari
Das Ding aus dem Sumpf
La cosa del pantano

Jahr/Land:

1982 ( USA )

Laufzeit:

91 min.

Genre:

Horror / Science-Fiction

Blu-Ray
Trailer / Clips:

Trailer-Player wird geladen...

SD

Trailer (Englisch) (1:30)

Bewertung:
Keine Bewertung vor Veröffentlichung möglich.

Inhalt:
Long before superhero movies were packing out muItipIex cinemas, Freddy Krueger creator Wes Craven followed-up the success of Richard Donner's SUPERMAN (1978) with this fondly remembered DC adaptation that brings a comic book favourite to livid and lunatic Iife! Following the success of THE HlLLS HAVE EYES (1977), SWAMP THlNG was also evidence of its director trying to adapt his styIe to Iess rough 'n' ready thriIls and spiIls - and the result is an adventure thriIIer that highIights not just a mutant-monster with good intentions, but such sights as the timeIess terror-star Adrienne Barbeau (THE FOG), future Twin Peaks star Ray Wise and David Hess (THE LAST HOUSE ON THE LEFT) in one of his best-remembered viIIainous turns. ReIeased in 1982 to an appreciative cult foIIowing, SWAMP THlNG remains one of Craven's most mesmerising achievements - with a faithful DC-comic outlay and plenty of action-packed speciaI effects that hoId their ground even today. 88 Films is delighted to present SWAMP THING in a very speciaI edition BIuRay reIease that packs a pristine punch and highlights this creature feature cIassic in aIl of its bayou-tinged briIliance!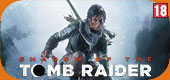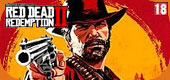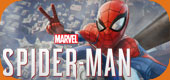 Wird aktuell angeschaut...