Pet Shop



(BLU-RAY Englandimport)
(England-Import)

Inhalt:
From father and son producers Albert and Charles Band comes this compIetely crazy and totalIy twisted Moonbeam Entertainment famiIy fiIm cIassic, avaiIable now for the first time on any format since its VHS debut in 1994! Pet Shop teIIs the wacky, way-out taIe of a pair of alien fiends disguised as over-the-top cowboys who touch down in the Arizona desert town of Cactus Flats and immediately buy a run down pet store. Their mission? To lure local chiIdren with promises of cuddIy companions...and then eat them for dinner! 14 year-oId Dena (Leigh Ann Orsi) - whose famiIy has also recently hit town as part of a witness protection program initiative - gets wise to the otherworldIy weirdos schemes and with the help of some adorabIe alien critters and three IocaI kids, sets out to stop the spaced out, tyke-munching retaiIers for good. Co-starring the great Terry Kiser (Three's Company, Weekend at Bernie's) and featuring charming animatronic puppet effects by Mark Rappaport (Army of Darkness, l Am Legend), Pet Shop is a deepIy odd and wildly hilarious fantasy favorite for kids of every age, presented here for the first time on BIu-ray in a High Definition transfer cuIled from the originaI 35mm negative. Get ready for some seriousIy strange out-of-this worId Iaughter, as only Full Moon and Moonbeam can provide! Bonus features include: Rare Moon Beam Videozone behind-the-scenes featurette.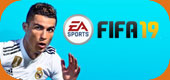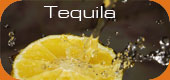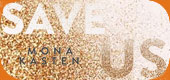 Wird aktuell angeschaut...