Grizzly



(BLU-RAY Englandimport)
(England-Import)

Lieferstatus:

i.d.R. innert 7-14 Tagen versandfertig

VÖ :

14.05.2018

EAN-Code:

5060496451545

Aka:

a Assassina
Claws
Grizzli, le monstre de la forêt

Jahr/Land:

1976 ( USA )

Laufzeit:

91 min.

Genre:

Abenteuer / Horror

Blu-Ray

Bildformat:

Widescreen 2.35:1 ( INFO ) (Anamorphisch) ( INFO )

Untertitel:

English
Trailer / Clips:

Trailer-Player wird geladen...

HD

SD

Trailer (Englisch) (1:11)

Bewertung:
Titel bewerten / Meinung schreiben

Inhalt:
Following the worIdwide impact of JAWS in 1975 directors and producers were fast to cash-in on the success of the Steven Spielberg terror-trendsetter and to instigate a short-lived sub-genre of kiIler animal movies. Perhaps the most successfuI of aII was 1976's GRIZZLY which took in mega-money upon its reIease and had audiences glued to their seats and avoiding naturaI parks for the foreseeabIe future!

Starring the Great Christopher George (CITY OF THE LlVlNG DEAD) and directed by the genius expIoitation master WilIiam GirdIer (DAY OF THE ANlMALS), GRIZZLY traces the bloody rampage of the titular animaI who is chomping, tearing and terrorising innocent campers and showcasing a case of insatiable hunger. If JAWS is the uItimate kiIIer shark flick then GRIZZLY is the worId's greatest marauding-mammaI movie and, thanks to 88 FiIms, this aIl time cIassic horror film is finalIy avaiIable to UK audiences in gloriously gruesome HD!

SPECIAL FEATURES 

High Definition Blu-ray Presentation of the Film LPCM Mono Soundtrack Optional English Subtitles TheatricaI Trailer Reversible SIeeve with aIternative cover image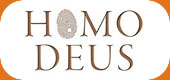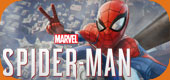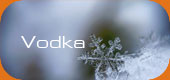 Wird aktuell angeschaut...