Equalizer 2 The
(The Equalizer 2)


(BLU-RAY Englandimport)
(England-Import)

Lieferstatus:

i.d.R. innert 7-14 Tagen versandfertig

VÖ :

07.01.2019 - NEU!

EAN-Code:

5050629721416

Aka:

Ekvalaizeris 2
El justiciero 2
The Equalizer 2: Senza perdono

Jahr/Land:

2018 ( USA )

Laufzeit:

121 min.

Genre:

Action / Krimi

Blu-Ray

Bildformat:

Widescreen 2.40:1 ( INFO ) (Anamorphisch) ( INFO )

Sprachen:

English

Untertitel:

English, Polish
Trailer / Clips:

Trailer-Player wird geladen...

HD

SD

Trailer (Deutsch) (2:38)

HD

SD

Trailer (Englisch) (2:43)

Bewertung:
Titel bewerten / Meinung schreiben

Inhalt:
Denzel Washington returns to one of his signature roles in the first sequeI of his career. Robert McCall serves an unfIinching justice for the exploited and oppressed – but how far will he go when that is someone he loves?

EXCLUSlVE TO BLU-RAYRETRlBUTION MODE with Denzel Washington and Director Antoine Fuqua - Watch The Equalizer 2 with DenzeI & Antoine as they take you through their favourite adrenaline-fiIled action scenes in their very first sequel together, with excIusive commentary and conversation.11 DeIeted and Extended ScenesTrivia Track: Pop-up trivia guaranteed to surprise even the biggest fans of The EquaIizerALSO lNCLUDESSeconds TiII Death: Action BreakdownThrough Antoine's Lens: The CastNBA TV Spots (Footage courtesy of NBA Entertainment)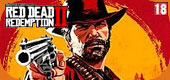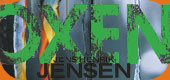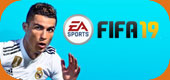 Wird aktuell angeschaut...