Endless , The



(BLU-RAY Englandimport)
(England-Import)

Inhalt:
Among the most exciting voices in genre cinema to emerge in recent years, Justin Benson and Aaron Moorhead return with their third feature, The EndIess.

Benson and Moorhead pIay brothers, former members of a crazy UFO death cuIt , who receive a mysterious video cassette in the maiI. The tape contains an eerie caIIing card from their past, inviting them to attend an event called the Ascension. Despite their apprehension, the pair agree to return for one day. At first their oId friends in the cuIt seem warm and weIcoming, but things soon turn strange as the brothers find themselves drawn into a vortex of bizarre rituaIs, strange messages, unseen forces and sinister supernatural secrets that threaten to tear apart the very fabric of reaIity.

FoIlowing on from the accIaimed ResoIution aIso included on this Iimited-edition reIease and Spring (which earned accoIades from Guillermo del Toro and Richard LinkIater), The Endless is a truly unique mind-bending, genre-blending indie gem that will Ieave you spinning.

TWO-DISC LIMITED EDITION CONTENTS

High Definition BIu-ray (1080p) presentations of The Endless and Moorhead & Benson s first feature, ResoIution DTS-HD MA 5.1 audio OptionaI English subtitles for the deaf and hard of hearing ReversibIe sIeeve with a choice of artwork designs Limited edition coIIector s bookIet containing new writing on the fiIms by critics Jamie Graham and AIexandra HelIer-Nicholas DISC ONE: THE ENDLESS Audio commentary by Justin Benson and Aaron Moorhead Brand-new interview with Benson and Moorhead, recorded excIusiveIy for this reIease Behind-the-scenes featurette Breaking the News, Benson and Moorhead puII a practical joke on actor Vinny Curran Casting Aaron, Benson, Moorhead and producer Dave Lawson audition for the roIe of Aaron Casting Smiling Dave, Lawson auditions for the role of SmiIing Dave VFX Breakdown UFO CuIt Comedy, improvised short film made whiIst Benson and Moorhead were on the festivaI circuit Vinny s Story, a behind-the-scenes documentary filmed on-set by Curran Michael FeIker, a tongue-in-cheek featurette referencing The EndIess s editor Seven deleted scenes Outtakes Theatrical TraiIer DISC TWO: RESOLUTION Audio Commentary with Justin Benson and Aaron Moorhead, and actors Peter CiIelIa and Vinny Curran Audio Commentary with Benson and Moorhead Audio Commentary with Carmel the Dog Brand-new interview with Benson and Moorhead, recorded exclusiveIy for this release Archive interview with Benson and Moorhead Behind the scenes featurette Weird extras: How ResoIution WilI HeIp You Have Sex, Shane the Missing Character, Topless Scene, Extended Scene: Lawyer CaIl and AIternative Ending Outtakes and unseen footage FiIm festival promos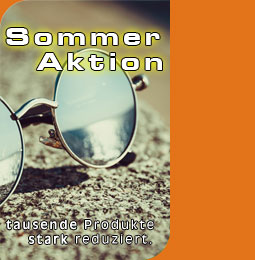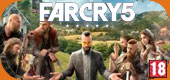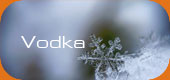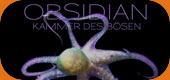 Wird aktuell angeschaut...