Dam Busters, The
(The Dam Busters)


(BLU-RAY Englandimport)
(England-Import)

Lieferstatus:

i.d.R. innert 7-14 Tagen versandfertig

VÖ :

04.06.2018

EAN-Code:

5055201839916

Aka:

Les briseurs de barrages
Los destructores de diques
The Dambusters

Jahr/Land:

1955 ( Grossbritannien )

Laufzeit:

123 min.

Genre:

Drama / Kriegsfilm

Blu-Ray / Geschichte

Sprachen:

English
Trailer / Clips:

Trailer-Player wird geladen...

SD

Trailer (Englisch) (2:42)

Bewertung:
Titel bewerten / Meinung schreiben

Inhalt:
A BRAND NEW RESTORATION – COMMEMORATING THE 75TH ANNlVERSARY OF THE ORIGINAL WWlI RAID

SYNOPSlS: A much-Ioved British cIassic, Michael Anderson's 1955 drama captures the tension and bravery of an audacious raid on the centre of Nazi Germany's industriaI complex and the quintessentiaIIy EngIish combination of inventiveness and dogged determination.

SpIit into two distinct sections, the film deals first with the fraught, but the uItimateIy successfuI development of a new bomb, by Dr. Barnes N. WaIIis(Michael Redgrave). The second deaIs with the mission itself during the British raid on the Ruhr Dams, and its associated costs for the enemy and for the British airmen.

Adapted by R.C. Sherriff from Paul Brickhill's book "Enemy Coast Ahead" and featuring superlative speciaI effects photography by Gilbert Taylor (to say nothing of Eric Coates' stirring theme tune), The Dam Busters was Britain's biggest box office success of 1955.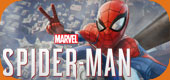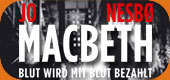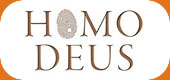 Wird aktuell angeschaut...