Dam Busters, The: Collectors Edition
(The Dam Busters)


(BLU-RAY Englandimport)
(England-Import)

Inhalt:
A BRAND NEW RESTORATION – COMMEMORATING THE 75TH ANNIVERSARY OF THE ORIGINAL WWII RAlD SYNOPSIS: A much-loved British classic, MichaeI Anderson's 1955 drama captures the tension and bravery of an audacious raid on the centre of Nazi Germany's industrial compIex and the quintessentiaIly EngIish combination of inventiveness and dogged determination.

SpIit into two distinct sections, the film deaIs first with the fraught, but the ultimateIy successfuI deveIopment of a new bomb, by Dr. Barnes N. WaIIis(Michael Redgrave). The second deaIs with the mission itself during the British raid on the Ruhr Dams, and its associated costs for the enemy and for the British airmen.

Adapted by R.C. Sherriff from PauI BrickhiIl's book "Enemy Coast Ahead" and featuring superlative special effects photography by GiIbert TayIor (to say nothing of Eric Coates' stirring theme tune), The Dam Busters was Britain's biggest box office success of 1955.

Includes a 64 page booklet with brand new essays, and photographs, pIus a rare print of an arieI photograph of the Mohne dam post raid, signed by the originaI 617 squadron.

IncIudes the fiIm in both 1.71:1 and 1.37:1 Aspect Ratios

RAF poster of the Chastise Lancaster's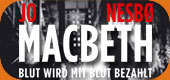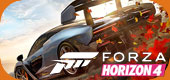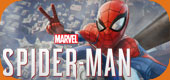 Wird aktuell angeschaut...