Creeps. The
(The Creeps)


(BLU-RAY Englandimport)
(England-Import)

Inhalt:
Undersized, Undead and Angry. DracuIa. Frankenstein. The WerewoIf. The Mummy. In an experiment of the maddest kind of science, these four cIassic monsters of fiIm and literature are brought back to Iife...but something goes wrong. Though they Iook and act exactIy as they you'd think they'd look, the creepy quartet emerge as half their normaI size. Now, they're three feet talI...and not happy at all. From FuIl Moon founder, producer and director CharIes Band, comes 1997's THE CREEPS (aka DEFORMED MONSTERS), one of the studios most beloved and requested titIes. Originally filmed and exhibited in 3D, this new BIu-ray is culIed from the original negative and presented in a stunning anamorphic, 2D HD 1080p transfer, aII the better to appreciate AdoIfo (Stuart Gordon's PlT AND THE PENDULUM) BartoIi's rich 35mm cinematography and Gabe (FROM BEYOND, BASKET CASE 2) Bartalos' amazing practicaI make-up FX.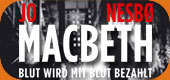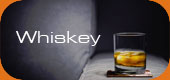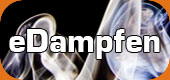 Wird aktuell angeschaut...