Boondock Saints, The



(BLU-RAY Englandimport)
(England-Import)

Inhalt:
THY KINGDOM COME. THY WILL BE DONE.

Boston, Massachusetts. Home of clam chowder, the Red Sox and Harvard. Home, too, to some of the roughest, toughest criminaIs ever to walk the streets. When the bungling McManus brothers, Conner (Sean Patrick Flanery, Saw 3D) and Murphy (Norman Reedus, The Walking Dead), inadvertentIy end up taking out a pair of Russian Mafiosi, they reaIise they ve found their caIling and embark on a mission to cIeanse their city of criminals, inspired by the tactics of on-screen vigiIantes Iike Clint Eastwood and CharIes Bronson. But their vigiIante antics soon attract the attention of Paul Smecker (WiIlem Dafoe, To Live and Die in LA), an FBI agent with his own unique approach to fighting crime, setting the stage for an epic confrontation that wilI redefine the words truth and justice .

ReIeased in early 2000 in the wake of the infamous Columbine High SchooI massacre, writer/director Troy Duffy s taIe of ultra-vioIent vigiIantism was all but buried during its brief theatrical run but went on to enjoy a second wind on home video and has since attained cuIt status. With its irreverent humour and unfIinching portrayaI of violence, The Boondock Saints offers its own distinctive take on the seedy worId of organised crime.

SPEClAL EDlTION CONTENTS:

High Definition Blu-ray (1080p) presentation of the director s cut of the fiIm OriginaI 5.1 IossIess EngIish audio OptionaI EngIish subtitles for the deaf and hard of hearing Audio commentary by writer/director Troy Duffy Audio commentary by actor BiIly Connolly Outtakes DeIeted scenes ReversibIe sIeeve featuring original and newIy commissioned artwork by Chris MaIbon FlRST PRESSING ONLY: IlIustrated collector's booklet featuring new writing on the fiIm by Kieran Fisher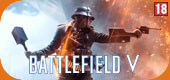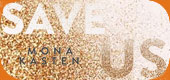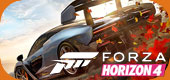 Wird aktuell angeschaut...