Walter's Not So Peaceful, Definitely Not Relaxing, But Oh So Awfully Courageous Adventure



(Buch)

Dieser Artikel gilt, aufgrund seiner Grösse, beim Versand als

2

Artikel!

Inhalt:
This book won a National Finalist Award!! This version has a ** Black and White interior ** so is more affordable, the graphics render beautifully, and are skillfully drawn by a professional. The color paperback/hardback/eBook versions are in FULL COLOR. Walter and Squirt have adventure after adventure. **This book is just right for bedtime or anytime. And wait until you meet Mr. Bob! Your kids will love "Walter's Not So Peaceful, Definitely Not Relaxing But Oh So Awfully Courageous Adventure" Clyde Eggerton, Author "The Night Train" and "The Bible Salesman." **Nancy Early has written a wonderful warmhearted book that has all the elements that children love: an exciting adventure in the woods that includes making new friends, having lots of fun and helping each other when things get a little scary! I can't wait to share her incredible story with my nieces and nephews. Michelle Boyajian, Author "Lies of the Heart" **How come the books I read as a child didn't have such beautiful color illustrations and cute animal drawings? And a terrific story to boot. It is sure to enthrall and be enjoyed by all and especially kids. Walter the Raccoon has no tail, no friends and really wants someone to pal with. Ah ha! Will Squirt the Possum be the one? He is so adorable. Read and find out what happens. This book is in hardback, paperback and eBook and all versions are in full color inside and out. And don't forget to check back for more of Nancy's stories. "The Adventures of the Two Petunias" is sure to be just as delightful. The Publisher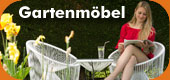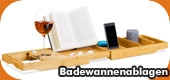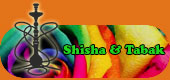 Wird aktuell angeschaut...