Two Sisters: A gripping psychological thriller with a shocking twist



(Buch)

Dieser Artikel gilt, aufgrund seiner Grösse, beim Versand als

3

Artikel!

Inhalt:
They told us he had been missing for nearly two days, that he probably drowned. They told us a lie.



Megan was ten years old when her older brother, Zac, went missing among the cliffs, caves and beaches that surround the small seaside town of Whitecliff.



A decade later and a car crash has claimed the lives of her parents.



Megan and her younger sister Chloe return to Whitecliff one summer for the first time since their brother's disappearance. Megan says it's to get her parents' affairs in order. There are boxes to pack, junk to clear, a rundown cottage to sell. But that's not the real reason.



Megan has come to confront her family's past after receiving a postcard on the day of her parents' funeral. It had a photograph of Whitecliff on the front and a single letter on the back.



'Z' is all it read.



Z for Zac.



A totally gripping psychological thriller that will have fans of Louise Jensen, The Girl on the Train and The Silent Child absolutely hooked.



Read what everyone is saying about Two Sisters:



'Two Sisters is one of those dark and brooding reads. It's like a pan of water on the stove, gently simmering until all of a sudden it's bubbling away at a rapid speed…will have the reader hooked from the start. This was a great introduction to a new author to me and I cannot wait to read more'. By the Letters Book Reviews



'This is a gripping, intriguing mystery…an entertaining, thrilling story.' Nicki's Life of Crime



'I love this book so much and it is definitely one of my favorites. I read this book in one sitting because I could not get out of the story.' Stylish Brunnette



'This book was really amazing! It kept me gripped… It is amazing how the authors weaves the tale and it just keeps the reader engrossed and everything was never what it seemed. An absolutely brilliant book, I highly recommend it.' Goodreads Reviewer



'This book was wonderful, there were lots of twists and turns that I didn't see coming so it kept me engaged all the way through the book. I really had a hard time putting this one down…Awesome read.' Bonnie's Book Talk



'This is my first introduction to Kerry Wilkinson. I know, right? Where the heck have I been? But it definitely won't be my last!' Novel Deelights



'Excellent read...I read this book in one sitting!' Goodreads Reviewer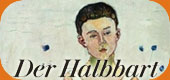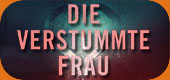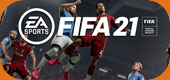 Wird aktuell angeschaut...