The New Testament



(Buch)

Dieser Artikel gilt, aufgrund seiner Grösse, beim Versand als

3

Artikel!

| | |
| --- | --- |
| Lieferstatus: | i.d.R. innert 7-14 Tagen versandfertig |
| Genre: | Philosophie |
| ISBN: | 9781498235136 |
| EAN-Code: | 9781498235136 |
| Verlag: | Wipf and Stock |
| Einband: | Gebunden |
| Sprache: | English |
| Dimensionen: | H 254 mm / B 178 mm / D 30 mm |
| Gewicht: | 1062 gr |
| Seiten: | 490 |
| Zus. Info: | 468:B&W 7 x 10 in or 254 x 178 mm Case Laminate on White w/Matte Lam |
| Bewertung: | Titel bewerten / Meinung schreiben |

Inhalt:
This is not your typical introduction to the New Testament. Rather, Bellinzoni invites the reader to understand how biblical scholars employ the historical method to understand better who Jesus of Nazareth really was and how and why oral and then written tradition about Jesus developed into the New Testament. Instead of simply summarizing the results of biblical scholarship, Bellinzoni discusses the rules of evidence and the tools of the historical method that scholars use. He then approaches the text of the New Testament by leading the reader step by step through relevant biblical texts in order to illustrate some of the tools of New Testament study and how these tools work: textual criticism, literary criticism and philology, source criticism, form criticism, redaction criticism, etc. This volume doesn't just describe the conclusions of biblical scholarship; it invites the reader to actually do biblical scholarship and thereby draw the best possible conclusions about what happened, when, and why. This volume is not limited to the twenty-seven books of the New Testament, but discusses relevant extra-canonical early Christian literature, which is critical to an understanding of the history of the early church and the development of the New Testament canon. ""This wide-ranging study is really two books in one: it outlines the methodological tools used in the critical study of the New Testament, and shows how their careful application can yield an historically sensitive reconstruction of Christian origins. For introductory students seeking to navigate the complex literary and social terrain of the New Testament and early Christian world, Bellinzoni's reasoned judgments and lucid insights will be a very welcome guide."" --David Reis, Visiting Assistant Professor, University of Oregon Arthur Bellinzoni is Professor of Religion Emeritus at Wells College in Aurora, New York and the author of The Sayings of Jesus in the Writings of Justin Martyr, The Future of Christianity: Can It Survive? and The Old Testament: An Introduction to Biblical Scholarship; the co-editor and part author of Intellectual Honesty and Religious Commitment and The Two-Source Hypothesis: A Critical Appraisal, and the editor of The Influence of the Gospel of Saint Matthew on Christian Literature Before Saint Irenaeus (3 volumes).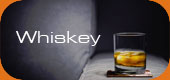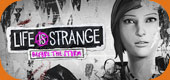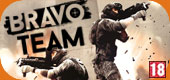 Wird aktuell angeschaut...