The Green & the Red: Irish Divisions During the First World War-The Tenth (Irish) Division in Gallipoli by Bryan Cooper & with the Ulster D



(Buch)

Dieser Artikel gilt, aufgrund seiner Grösse, beim Versand als

3

Artikel!

| | |
| --- | --- |
| Lieferstatus: | i.d.R. innert 7-14 Tagen versandfertig |
| Genre: | Geschichte / Politik / Kultur |
| ISBN: | 9781782823254 |
| EAN-Code: | 9781782823254 |
| Verlag: | Leonaur |
| Einband: | Gebunden |
| Sprache: | English |
| Dimensionen: | H 216 mm / B 140 mm / D 21 mm |
| Gewicht: | 532 gr |
| Seiten: | 312 |
| Zus. Info: | 43:B&W 5.5 x 8.5 in or 216 x 140 mm (Demy 8vo) Blue Cloth w/Jacket on Creme w/Gloss Lam |
| Bewertung: | Titel bewerten / Meinung schreiben |

Inhalt:
The Shamrock and the Red Hand at War Divisions of faith, invasions and occupations over centuries, mean that Britain has long had an uneasy relationship with Ireland. The burdens of this have fallen most painfully upon the Irish and their country, for no Irish army ever ravaged English shires. Objective viewers of the history of the two nations might therefore think it peculiar that there have been so many famous Irish regiments within the British Army-with colours carrying outstanding, hard won, battle honours-or that so many Irishmen have readily supported British causes in conflict. The reasons why this is so are many, and important among them is that the 'Emerald Isle' gives birth to natural warriors who are among the most enthusiastic and able fighting men on earth. This book, published to coincide with centenary of the outbreak of the Great War in 1914, focuses on the Irish at war from two different perspectives. One account deals with the abortive campaign in the Dardanelles and the fighting in Turkey on the Gallipoli peninsula. It is an account of extraordinary heroism combined with the ribald good humour typical of the 'sons of Erin.' The second book concerns the regiments of the Ulstermen of Northern Ireland, descendents of rugged Scottish immigrants, and their hard fought experience of war among the mud, wire and trenches of the Western Front in France. Leonaur editions are newly typeset and are not facsimiles; each title is available in softcover and hardback with dustjacket; our hardbacks are cloth bound and feature gold foil lettering on their spines and fabric head and tail bands.
Empfehlungen...
NIV, Bloom Collection Bible, Compact, Leathersoft, - (Buch)
KJV, Thinline Bible, Compact, Imitation Leather, B - (Buch)
New Stage Reader 6. Klasse. OK, José - or how José - (Buch)
Deep Water mit Audio-CD: Passend zu Green/Red/Oran - (Buch)
KJV, Gift and Award Bible, Leathersoft, Green, Red - (Buch)
KJV, Thinline Bible, Large Print, Cloth over Board - (Buch)
KJV, Thinline Bible, Large Print, Cloth over Board - (Buch)
KJV, UltraSlim Reference Bible, Imitation Leather, - (Buch)
Liturgical Colours: Vestment, Antependium, Liturgy - (Buch)
New Stage Reader 6. Klasse. The secret of Whisperi - (Buch)

Weitersuchen in DVD/FILME CDS GAMES BÜCHERN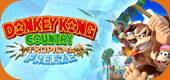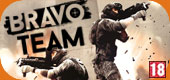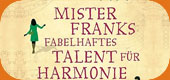 Wird aktuell angeschaut...