Taktik-Shooter: Counter-Strike, Wolfenstein: Enemy Territory, Battlefield, Tom Clancy's Rainbow Six, Operation Flashpoint, Tom Clancy's Ghost Recon, A



(Buch)

Dieser Artikel gilt, aufgrund seiner Grösse, beim Versand als

2

Artikel!

Inhalt:
Quelle: Wikipedia. Seiten: 189. Nicht dargestellt. Kapitel: Counter-Strike, Wolfenstein: Enemy Territory, Call of Duty, Tom Clancy's Rainbow Six, Operation Flashpoint, Battlefield, Tom Clancy's Ghost Recon, America's Army, Swat, Battlefield 1942, Söldner - Secret Wars, Brothers in Arms, Delta Force, Tactical Ops, True Combat: Elite, Armed Assault, Red Orchestra: Ostfront 41-45, Assaultcube, Vietcong, Conflict: Desert Storm 2, Hidden & Dangerous 2. Auszug: Counter-Strike (also known as Half-Life: Counter-Strike, Counter-Strike 1.6, or simply CS) is a tactical first-person shooter video game developed by Valve Corporation which originated from a Half-Life modification by Minh "Gooseman" Le and Jess "Cliffe" Cliffe. The game has been expanded into a series since its original release, which currently includes Counter-Strike: Condition Zero, Counter-Strike: Source, Counter-Strike: Anthology and Counter-Strike on Xbox. Counter-Strike pits a team of counter-terrorists against a team of terrorists in a series of rounds. Each round is won by either completing the mission objective or eliminating the opposing force. The game is currently the most played Half-Life modification in terms of players, according to GameSpy. Screenshot of a player using a Desert Eagle on the map de_dust in the original Counter-Strike (left) and Counter-Strike: Source (right).Counter-Strike is a first-person shooter in which players join either the terrorist or counter-terrorist team (or become a spectator). Each team attempts to complete their mission objective and/or eliminate the opposing team. Each round starts with the two teams spawning simultaneously, usually at opposite ends of the map from each other. A player can choose to play as one of eight different default character models (four for each side, although Counter-Strike: Condition Zero added two extra models, bringing the total to ten). Players are generally given a few seconds before the round begins (known as "freeze time") to prepare and buy equipment, during which they cannot attack or walk/move (a player can still take damage, having the player drop from a certain height during freeze time was the only way somebody could control the players starting "HP"). They can return to the buy area within a set amount of time to buy more equipment (some custom maps included neutral "buy zones" that could be used by both teams). Once the round has ended, surviving players retain their equipment f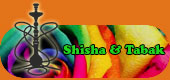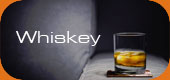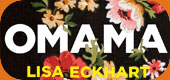 Wird aktuell angeschaut...