Punk blues: The Stems, Billy Childish, The White Stripes, Blues Explosion, Tav Falco's Panther Burns, Partibrejkers, The Gun Club, Oblivians, Mudhoney



(Buch)

Dieser Artikel gilt, aufgrund seiner Grösse, beim Versand als

2

Artikel!

Inhalt:
Source: Wikipedia. Pages: 75. Chapters: The Stems, Billy Childish, The White Stripes, Blues Explosion, Tav Falco's Panther Burns, Partibrejkers, The Gun Club, Oblivians, Mudhoney, The Scientists, Bob Log III, Soledad Brothers, Jeffrey Lee Pierce, The Flesh Eaters, Boss Hog, Kim Salmon, Reigning Sound, Chris D., Love Hunters, Black Diamond Heavies, Compulsive Gamblers, Deadboy & the Elephantmen, '68 Comeback, The Immortal Lee County Killers, Doo Rag, The Prime Movers, Cows, Legendary Shack Shakers, Kid Congo Powers, The Gories, Big John Bates, Zeke, Flat Duo Jets, Modey Lemon, Honeymoon in Red, Thee Headcoats, Geraldine Fibbers, The Big Come Up, Dan Melchior, Sister Double Happiness, Brimstone Howl, 8-Eyed Spy, The Divine Horsemen, Laughing Hyenas, Atom Rhumba, Bang! Records, Mr Russia, The Delta 72, Jim Sclavunos, Left Lane Cruiser, The Upholsterers, The Bloody Hollies, Railroad Jerk, Heavy Trash, Two-Star Tabernacle, Thee Hypnotics, Bantam Rooster, List of punk blues musicians and bands, Cheater Slicks, Poopdeflex, Hillstomp, Knoxville Girls. Excerpt: The Jon Spencer Blues Explosion are an American alternative rock trio, formed in 1991 and based out of New York City, New York. The band consists of Judah Bauer on guitar, backing vocals, harmonica and occasional lead vocals, Russell Simins on drums and Jon Spencer on vocals, guitar and theremin. Their musical style is largely rooted in Rock and roll although it draws influences from punk, blues, garage, rockabilly, soul, noise rock, rhythm and blues and rap. They have released seven official studio albums, collaborative records with Dub Narcotic Sound System and R.L. Burnside as well as numerous singles, out-take albums, compilations, remix albums and, in 2010, a series of expanded reissues. Throughout the course of their career this experimental sound and occasionally unconventional recording techniques has allowed the band to work with a number of diverse artists including Andre Williams, Dr. John, Alec Empire, Elliott Smith, Beck, Solomon Burke, Rufus Thomas, DJ Shadow, Steve Albini, Rob K, James Chance, UNKLE, Chuck D, Money Mark, Calvin Johnson, Dan The Automator, Othar Turner, Jill Cunniff, Jim Dickinson, Luther Dickinson, Cody Dickinson, Bernie Worrell, Willie Weeks, David Holmes, Steve Jordan, Martina Topley-Bird and Ad Rock of the Beastie Boys. The band was parodied by the Shirehorses, operating as the Frank Spencer Blues Explosion as well as referenced in the name of the band The John & Spencer Booze Explosion. Originally from Hanover, New Hampshire, Jon Spencer attended Brown University in Providence, Rhode Island where he was part of the noise rock band Shithaus before moving to Washington, D.C. where he fronted band Pussy Galore who would quickly relocate to New York. Spencer played and recorded with Gibson Bros., Boss Hog and Honeymoon Killers prior to the formation of the Blues Explosion. Judah Bauer from Appleton, Wisconsin had been in an early line-up of The Spitters, and with Russell Simins, from Queens, New York, recorded as part of Crowbar Massa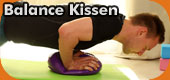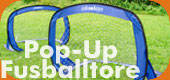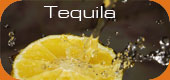 Wird aktuell angeschaut...