Port Hudson, Confederate Bastion on the Mississippi



(Buch)

Dieser Artikel gilt, aufgrund seiner Grösse, beim Versand als

2

Artikel!

Inhalt:
Although the evidence of the site has nearly vanished, Port Hudson, Louisiana, holds a distinct place in Civil War History. Located just north of Baton Rouge, the village was the last Confederate stronghold on the Mississippi River and the site of the longest genuine siege in American military history. In Port Hudson, Confederate Bastion on the Mississippi, Lawrence Hewitt offers a compelling account of the Confederate occupation of Port Hudson in August, 1862, and the Union's efforts to capture the stronghold, culminating in a final unsuccessful assault in May, 1863. Throughout his study, Hewitt offers a colorful narrative account of daily life in the garrison, the commanders' strategies, and the importance of Port Hudson to the war.
Wanting to strengthen their hold on Vicksburg, the Confederates begna constructing earthworks for a battery at Port Hudson in early April, 1862. By late summer, the first troops began arriving for duty. As thee soldiers fortified the bluff, they sought to avoid drawing fire from Union naval vessels already present in the area. Throughout their occupation of Port Hudson, the Confederate troops were able to hold their position tenaciously, fighting off Federal efforts to block supply ships by controlling the mouth of the Red River. The Union's failure to starve out the Confederates eventually led them to launch a direct assault on Port Hudson. This attack was unsuccessful and was followed by an equally disastrous siege. Consequently, Port Hudson did not surrender until after the capitulation of Vicksburg in 1863.
Hewitt also discusses a unique outcome of this period of the war: the increased enlistment of black soldiers in northern units. According to the author, the newspaper coverage of the charge by black troops at Port Hudson proved to be vital in convincing the northern masses to accept the enlistment of nearly 180,000 black soldiers in the army before the end of the war. Port Hudson will generate renewed interest in and discussion of an important period in Civil War history among scholars and Civil War buffs alike.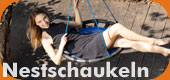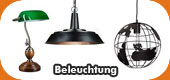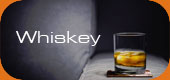 Wird aktuell angeschaut...