Plum Boxed Set 3 (7, 8, 9): Contains Seven Up, Hard Eight and to the Nines



(Buch)

Dieser Artikel gilt, aufgrund seiner Grösse, beim Versand als

3

Artikel!

Inhalt:

This Plum Boxed Set contains three hilarious Stephanie Plum novels from Janet Evanovich: Seven Up, Hard Eight and To the Nines.

Seven Up

All New Jersey bounty hunter Stephanie Plum has to do is bring in semi-retired bail jumper Eddie DeChooch. For an old man he's still got a knack for slipping out of sight--and raising hell. How else can Stephanie explain the bullet-riddled corpse in Eddie's garden? Who else would have a clue as to why two of Stephanie's friends suddenly vanished? For answers Stephanie has the devil to pay: her mentor, Ranger. The deal? He'll give Stephanie all the help she needs--if she gives him everything he wants . . .

Hard Eight

Fugitive Apprehension Agent Stephanie Plum has a big problem on her hands: Seven-year-old Annie Soder and her mother, Evelyn, have disappeared. Evelyn's estranged husband, Steven, a shady owner of a seedy bar, is not at all happy. Finding a kidnapped child is not an assignment for a bounty hunter. But Evelyn's grandmother lives next door to Stephanie's parents, so Stephanie follows the trail left by Annie and Evelyn-and finds a lot more than she bargained for.

To the Nines

Stephanie's cousin Vinnie (who's also her boss) has posted bail on Samuel Singh, an immigrant who becomes an illegal alien by violating his Visa and extending his stay in the United States. When the elusive Mr. Singh goes missing, Stephanie is on the case. But what she uncovers is far more sinister than anyone imagines and leads to a group of killers who give new meaning to the word "hunter." In a race against time that takes her from the Jersey Turnpike to the Vegas strip, Stephanie Plum is on the chase of her life.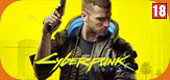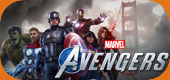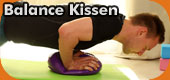 Wird aktuell angeschaut...