OUR TIME IS NOW: A Woman's Guide to Creating a Life and World You Will Love



(Buch)

Dieser Artikel gilt, aufgrund seiner Grösse, beim Versand als

2

Artikel!

| | |
| --- | --- |
| Lieferstatus: | i.d.R. innert 7-14 Tagen versandfertig |
| Veröffentlichung: | Juni 2015 |
| Genre: | Ratgeber |
| ISBN: | 9781504329347 |
| EAN-Code: | 9781504329347 |
| Verlag: | Balboa Press |
| Einband: | Gebunden |
| Sprache: | English |
| Dimensionen: | H 235 mm / B 157 mm / D 12 mm |
| Gewicht: | 383 gr |
| Seiten: | 142 |
| Zus. Info: | HC gerader Rücken mit Schutzumschlag |
| Bewertung: | Titel bewerten / Meinung schreiben |

Inhalt:
"
Women are stepping up and making a big difference in the world like never before. Author and psychotherapist Mary Ann Daly shares an understanding of the the key to this powerful evolution in her book, Our Time Is Now.


Because women innately connect to the world, and each other, through their hearts, Mary Ann proposes the idea that channeling heart energy is a revolutionary way for women to have and own their own power.


Our Time Is Now inspires women to live intentionally, utilizing the strength and wisdom of their hearts to make the changes necessary to make our lives-and the world-a better place. This book will teach you to live with intention and higher consciousness, and find your path to creating the relationships, life and world you desire and deserve.


"Not only do I recommend highly a soulful reading of Our Time is Now, I also encourage you to give it as a gift to every woman you know."


Karol Jackowski, best selling author of Ten Fun Things to do Before You Die.


"Mary Ann Daly is on a mission to help women everywhere live a life of joy, purpose,and direction. Enjoy!""


Adriana Trigiani, bestselling author of Big Stone Gap


"Mary Ann's insights and her unique perspectives will inspire you to action."


Gale Dreas, author of Toolbox Parenting.


"An extremely timely book!"


Alyce Sorokie, author of Gut Wisdom"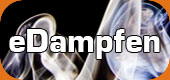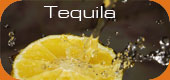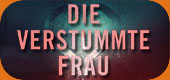 Wird aktuell angeschaut...