Macrophages: Biology and Role in the Pathology of Diseases



(Buch)

Dieser Artikel gilt, aufgrund seiner Grösse, beim Versand als

3

Artikel!

Inhalt:
Macrophages are a key component of the innate immune system and play an integral role in host defense and homeostasis. On one hand, these cells contribute to host defence by triggering inflammation, displaying microbicidal/tumoricidal properties, regulating the activation of adaptive immunity and promoting resolution of inflammation. On the other hand, they contribute to essential trophic functions such as neural patterning, bone morphogenesis and ductal branching in mammary glands. Thus, macrophages are extremely versatile cells that can respond efficiently to tissue microenvironmental cues by polarizing to distinct phenotypes, depending on the functions they need to perform. Indeed, functional diversity and plasticity are hallmarks of these cells.

Macrophages may also play a detrimental role. An overwhelming body of literature has indicated their crucial role in pathogenesis. The list includes sepsis, cancer, metabolic syndrome, immunodeficiency, auto-immune disease- virtually impacting every major pathology that we know. These observations have suggested macrophages and their related molecules as potential targets in therapeutic applications. Available evidence proclaims macrophages as a key player in homeostasis, host defense and disease. Crucial developments in the past few years call for a re-evaluation and update of our understanding of macrophages. The present book is an endeavour that attempts to provide state-of-the art knowledge of these cells in health and disease.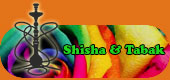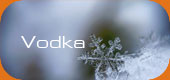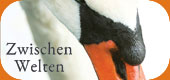 Wird aktuell angeschaut...