Induction, Probability, and Causation



(Buch)

Dieser Artikel gilt, aufgrund seiner Grösse, beim Versand als

2

Artikel!

Inhalt:
In his essay on 'Broad on Induction and Probability' (first published in 1959, reprinted in this volume), Professor G. H. von Wright writes: "If Broad's writings on induction have remained less known than some of his other contributions to philosophy . . . , one reason for this is that Broad never has published a book on the subject. It is very much to be hoped that, for the benefit of future students, Broad's chief papers on induction and probability will be collected in a single volume . . . . " The present volume attempts to perform this service to future students of induction and probability. The suggestion of publishing a volume of this kind in Synthese Library was first made by Professor Donald Davidson, one of the editors of the Library, and was partly prompted by Professor von Wright's statement. In carrying out this suggestion, the editors of Synthese Library have had the generous support of Professor Broad who has among other things supplied a new Addendum to 'The Principles of Problematic Induction' and corrected a number of misprints found in the first printings of this paper. The editors gratefully acknow­ ledge Professor Broad's help and encouragement. A bibliography of Professor Broad's writings (up to 1959) has been compiled by Dr. C. Lewy and has appeared in P. A. Schilpp, editor, The Philosophy of C. D. Broad (The Library of Living Philosophers), pp. 833-852.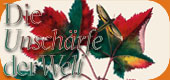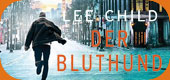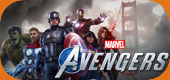 Wird aktuell angeschaut...