Habit Stacking: 107 Successful Habits to Drastically Improve Your Life, Strategies for Time Management, Accelerated Learning, Self Discipline, Self Co



(Buch)

Dieser Artikel gilt, aufgrund seiner Grösse, beim Versand als

2

Artikel!

| | |
| --- | --- |
| Lieferstatus: | i.d.R. innert 7-14 Tagen versandfertig |
| Veröffentlichung: | Dezember 2019 |
| Genre: | Ratgeber |
| ISBN: | 9781922320827 |
| EAN-Code: | 9781922320827 |
| Verlag: | Vaclav Vrbensky |
| Einband: | Gebunden |
| Sprache: | English |
| Dimensionen: | H 235 mm / B 157 mm / D 12 mm |
| Gewicht: | 378 gr |
| Seiten: | 138 |
| Zus. Info: | HC gerader Rücken mit Schutzumschlag |
| Bewertung: | Titel bewerten / Meinung schreiben |

Inhalt:
Ever wondered what makes certain people enjoy a majority of riches, success, and glory in the world while others struggle to barely make ends meet? Do you wish to create a wealthy, joyful and successful life for yourself? Do you want to know the secret principlesof acquiring a good life, happy existence, material success and more? Do you want to develop winning habits that take you from average to extraordinary? This book takes you through an inspiring journey of a rich and successful person's most defining habits, behavioral patterns and mindset. Among other things you will learn: Powerful habits of the rich and successful How to program your mind for success and abundance Little known habits for developing a positive and self-disciplined attitude Developing relationships for success How to optimize your time productively Habits that make you experience a higher sense of fulfillment and help you lead a great life And much more This handy resource is filled with several actionable tips, secret techniques and established strategies to help you maximize your time, work, efforts, relationships, and potential to be successful. You can begin using these tips right away for leading a rewarding and fulfilling life, irrespective of how you currently perceive your life to be. It is never too late to aim for wealth, success and a fulfillment-filled life.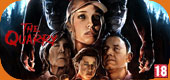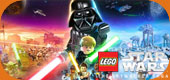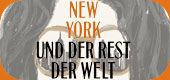 Wird aktuell angeschaut...