Greater New York Baby Week, June 20-26, 1914, Purpose: To Reduce the Toll of Preventable Infant Deaths by Calling City-Wide Attention to Needs Met and



(Buch)

Dieser Artikel gilt, aufgrund seiner Grösse, beim Versand als

2

Artikel!

| | |
| --- | --- |
| Lieferstatus: | i.d.R. innert 7-14 Tagen versandfertig |
| Genre: | Wirtschaft / Recht |
| ISBN: | 9780428416010 |
| EAN-Code: | 9780428416010 |
| Verlag: | Forgotten Books |
| Einband: | Gebunden |
| Sprache: | English |
| Dimensionen: | H 229 mm / B 152 mm / D 7 mm |
| Gewicht: | 233 gr |
| Seiten: | 54 |
| Zus. Info: | 78:B&W 6 x 9 in or 229 x 152 mm Blue Cloth w/Jacket on White w/Gloss Lam |
| Bewertung: | Titel bewerten / Meinung schreiben |

Inhalt:
Excerpt from Greater New York Baby Week, June 20-26, 1914, Purpose: To Reduce the Toll of Preventable Infant Deaths by Calling City-Wide Attention to Needs Met and Needs Not Met for Infant Welfare in Greater New York

Baby saving has made tremendous strides throughout the civilized world in the last decade. In the United States, New York city, as the metropolis of the country and its most complex community, has naturally taken a conspicuous part in this work. Since well-organized efforts were begun here, seven years ago, a cut of over thirty percent, has been made in the infant death rate - a striking demonstration of what can be done by a systematic campaign, waged winter and summer, for clean, safe milk and educated motherhood! Today this city can show an infant death rate lower than that of any of the ten largest cities of the country.

In this field New York has not only taught many lessons to other communities, but has in turn received many valuable suggestions from the experience of other cities which the workers of this city gratefully acknowledge. It is in the spirit of reciprocal helpfulness, therefore, that we publish the following record of New York city's latest method of promoting infant welfare. An attempt has been made in this report to give to the experience here an application as general as possible.

Despite past achievements New York was not satisfied. Its infant death rate for 1913 was 101.9 per thousand births. It should be reduced much lower. To do this it was believed there must be a reawakening of public interest. The attention of the citizens, particularly of the substantial business men, must be called more pointedly to the work being done and to the many needs of the field that had not as yet been met. With this purpose in view there was organized a city-wide advertising campaign. At the beginning of the summer, New York held a Baby Week. An account of how the week began and how it was conducted is given in the following pages. We believe it represents better than anything else what can be done when public and private agencies join hands in a common cause for the common weal.

About the Publisher

Forgotten Books publishes hundreds of thousands of rare and classic books. Find more at www.forgottenbooks.com

This book is a reproduction of an important historical work. Forgotten Books uses state-of-the-art technology to digitally reconstruct the work, preserving the original format whilst repairing imperfections present in the aged copy. In rare cases, an imperfection in the original, such as a blemish or missing page, may be replicated in our edition. We do, however, repair the vast majority of imperfections successfully; any imperfections that remain are intentionally left to preserve the state of such historical works.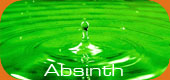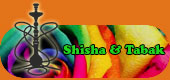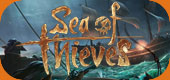 Wird aktuell angeschaut...